If you need to calibrate your pH probe, you will need to have pH 4.0 solution and pH 7.0 solution.
In the App, go to Settings > Configure Modules > (Module Name) > Reservoir pH > Calibrate.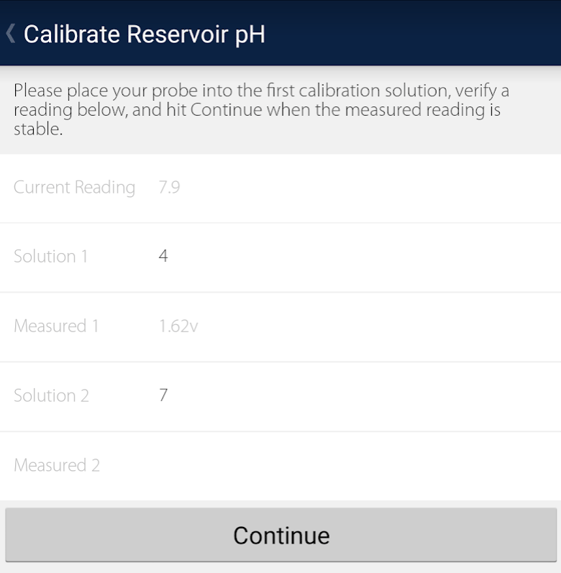 Once you are on the Calibration screen, place pH probe into your pH 4.0 solution.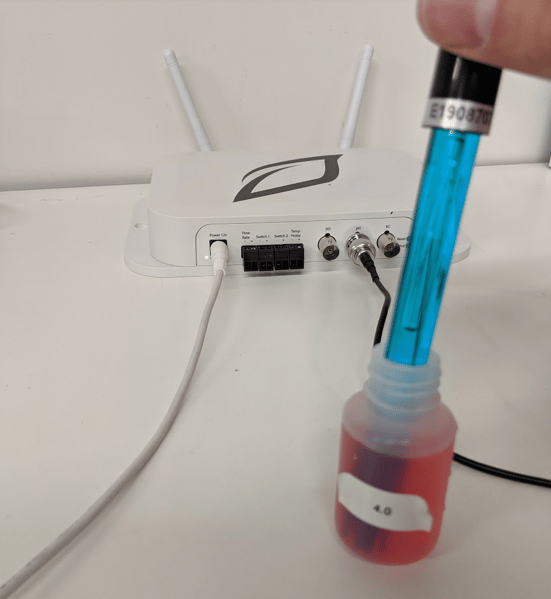 The App will display a voltage reading underneath the "Solution 1" and will fluctuate for several seconds. When the reading appears to be stable, choose "Continue." (It should stabilize in less than a 30 seconds.)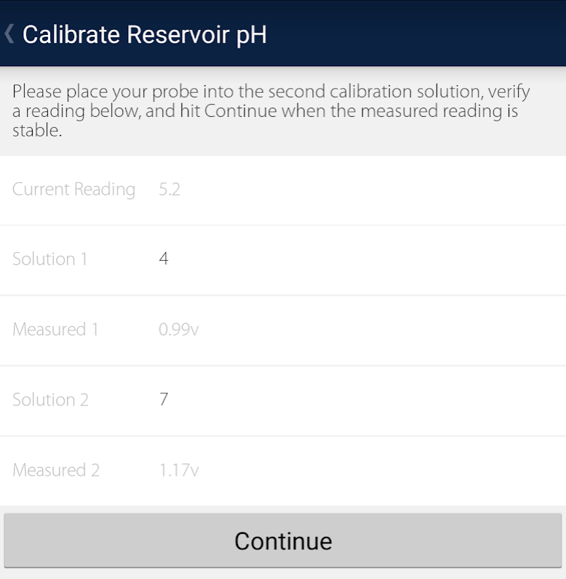 Next, place the probe into your pH 7.0 solution. Again, the voltage reading will appear and fluctuate for a moment. When it has stabilized, choose "Continue."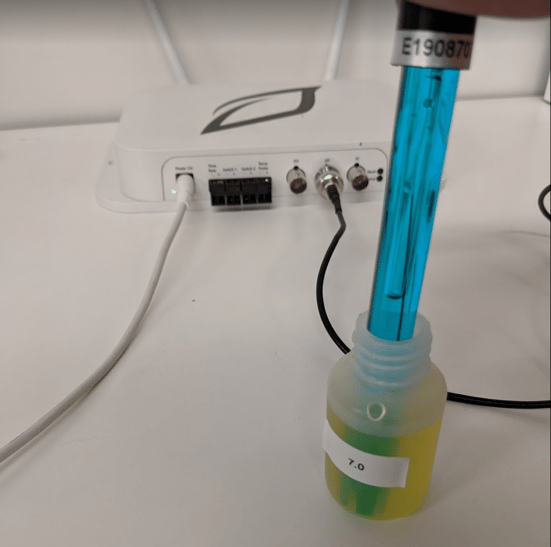 Once finished you can return to the dashboard and verify your reading. Replace your pH probe into your solution for accurate readings.
Tip: Don't let your probe dry out by leaving it out in the dry air!