If you want to measure your Total Dissolved Solids or Electrical Conductivity this probe can do that plus read temperature
When first installing the probe the red and white (sometimes black) wires are for registering a reservoir temperature. They are not necessary but are installed in the picture below. Polarity doesn't matter but they must be installed in the Temp Probe slots
YOU MUST CLEAN THE PROBE BEFORE CALIBRATING
In the App, go to Settings > Configure Modules > (Module Name) > Reservoir TDS > Calibrate.
Once you are on the Calibration screen have your probe in open air. The App will display the "Measured 1" underneath "Solution 1" and will fluctuate for several seconds. When the reading appears to be stable, choose "Continue." (It should stabilize in less than a 30 seconds.)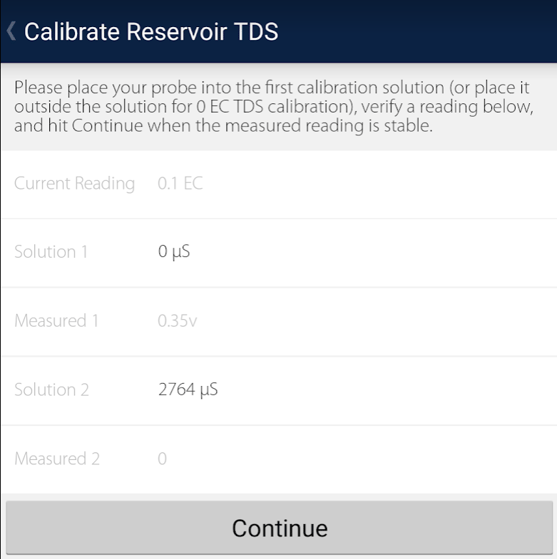 Next, place the probe in your TDS/EC calibration solution. Again, the "Measured 2" value (voltage) will appear and fluctuate for a moment. When it has stabilized again, choose "Continue." Once registered the final option to "Finish" is displayed.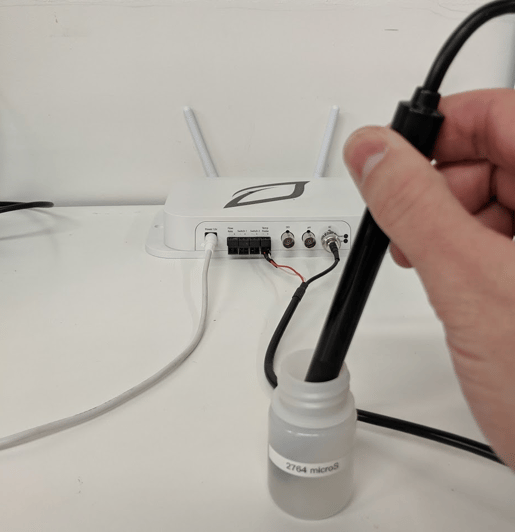 Click back to the dashboard to see your newly calibrated TDS/EC probe and optional reservoir temperature in action.