Included
EC-1 Environment Controller
ESM-1 Environment Sensor Module
(2) PowerLink cables
Standard Controls
Unlimited 24-Hour Timers (sec, minutes, hours)
Unlimited Schedules
Unlimited Sensor Triggers for Temperature, Humidity, VPD, CO2, and Light
Vent/Shade/Curtain Controls – requires a seperate motor controller
Step 1: Mounting the Controller
Your Controller can be mounted to any wall using the mounting hardware included. It should be mounted near your wireless access point. Plug it in with the included 12V Power Adapter.
Step 2: Mounting the sensor module
Locate the Environment Sensor(s) in a clean and dry location where it will sample non-stagnant air. If you are utilizing the light sensor for sun sensing, ensure the light sensor has a clear path to the sun or light source. The Environment Sensor is designed to be suspended with the light sensor facing up and hanging at canopy level. The Environment Sensor can also be mounted to a wall with the wall-mounting hardware. Run power to the environment sensor with the included power extension cord and adapter.
Download the App
Download the Growlink App from the Apple App Store or Google Play Store. Then, launch the app to create your account.
Create an Account
Register a Growlink account to manage one or more Growlink Controllers. Use an existing email address as your username. We recommend creating a unique password for your account.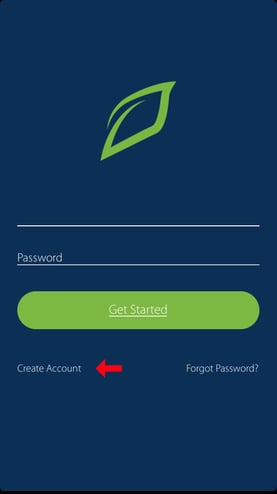 Launch the Growlink App.
Type your Name, Email address, and Password in the corresponding fields.
Tap Continue when you're finished.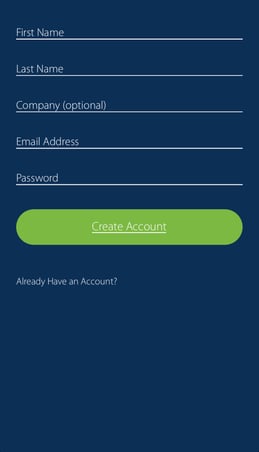 Follow the Onscreen Instructions
After creating your account, a series of on-screen prompts will guide you through the setup process.
Add Power Links
Once your Environment Controller is set up, you can add your Power Links to it. See the article on adding Wireless Power Links (under Modules) for more information.